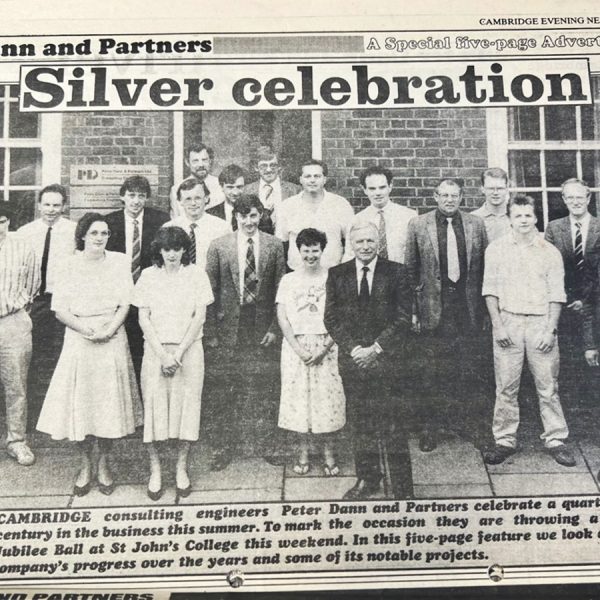 It was a different world when Mark Cameron joined us in 1988. Smoking was permitted in offices, and men wore ties.
Shortly after joining, staff celebrated Peter Dann's silver anniversary with a five-page advertorial shown here in the Cambridge Evening News, and a ball at St. John's College.
Mark was a new breed of man, sparking a sartorial revolution in the office with an open-neck shirt and rolled-up sleeves as seen in this historical photo (second from right). Perhaps he was led astray by a young Ian Sargent, standing behind.
Mark, who is now I.T. Manager and a senior technician, says: "I know some of you may not have even been born when I started on February 1st 1988 as a trainee technician, but I am now one of four remaining people who have worked here longer than Peter Dann owned it (1963-1992), and I am confident in saying (subject to confirmation) that I have solved more issues than I have created!"
Another 35 years, Mark?