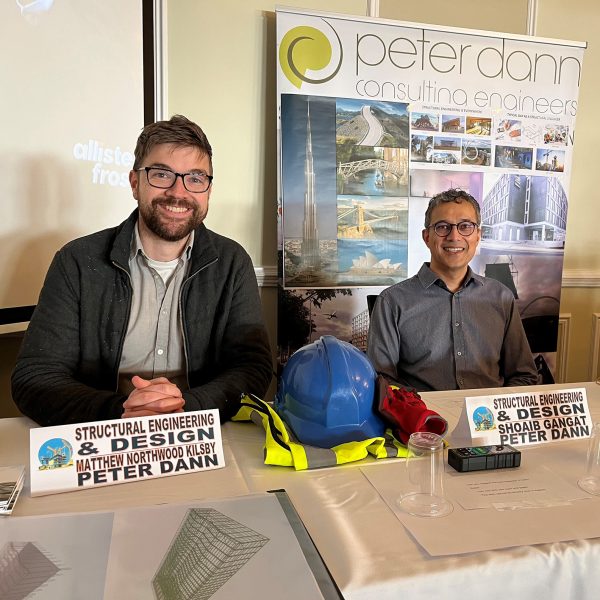 Matt Northwood-Kilsby and Shoaib Gangat spent Monday afternoon at the "All in a Day's Work" Career Expo at the RAF Alconbury base, inspiring the engineers of tomorrow.
Following the Keynote speech by "Future Ready Mindset" founder Allister Frost, students were free to roam the various industry exhibits, chatting to working professionals about jobs in all sectors.
Matt and Shoaib engaged with students who were aged between 10-16 and were curious about the daily life of Structural Engineers. They enjoyed attempting the "Bridge challenge" where students had to create a 250mm span bridge, strong enough to support a 100g weight at midspan. The solutions developed by all of the students were varied, creative and, in more than one case, ingenious.
The future of Structural Engineering is in safe hands!