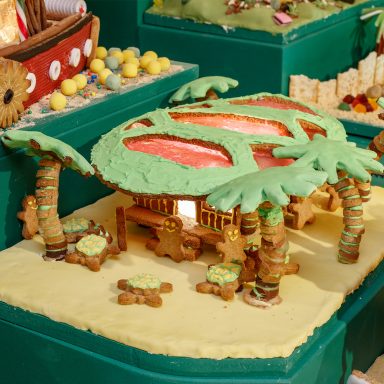 It wouldn't be Christmas if we didn't contribute to the hugely popular Gingerbread City exhibition, hosted by The Museum of Architecture in Belgravia, London.
This year, Senior Engineer Tommy Hodgson built a deliciously sustainable Calypso Café as part of a larger tropical island development. This was in response to the exhibition's choice of five climate zones – Polar, Continental, Temperate, Dry and Tropical – with a dedicated 'city' for each that represents a sustainable and relaxed way of living.
Congratulations on your piece, Tommy. We love the turtle inspired architecture – eco-engineering at it's best.
For event information and to see the MoA's selection of images, visit here. And there's still time to visit – it's on until January 2023.