The housing scheme at Trelowen Way in Hempstead is on the pulse of sustainability, as highlighted in this excellent article onLoCaL Homes. The development is not only low-cost, but low-carbon and energy efficient, all achievable with innovative products and offsite construction methods.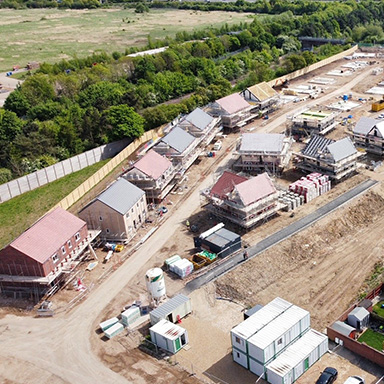 In the article, Director of LoCaL Homes, Chris Hagan, states:
"We are delighted to […] deliver these much needed, low carbon, energy efficient, affordable homes using our innovative methods of prefabrication. Our off site construction offers a cost effective, sustainable solution that is both quick and easy to erect on site, supporting the drive towards Future Homes Standards."
We are civil and structural engineers on the project, responsible for the infrastructure design (roads and drainage) and substructure design (foundation and ground-floor slabs).
The homes are being delivered by Accent Housing in partnership with LoCal and our client Burmor Construction. Accommodation will range from one-bedroom maisonettes to four-bedroom houses, and will be available to local people at affordable rents.