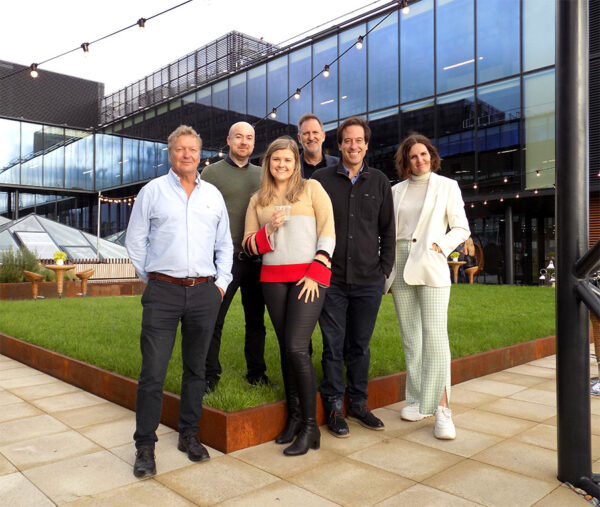 On Friday we celebrated The HUB Victoria – an impressive vertical extension comprising 100,000sqft of Grade A office space with panoramic views of the city. It sits atop two pre-existing office blocks on Buckingham Palace Road and incorporates the atrium with new dedicated Sky Lifts, the Sky Garden, surrounding Sky Hubs and additional terraces indoors. What a place for future tenants to work.
The party enhanced the atmosphere, with purple lighting adding drama to the punched steel beams and stunning floral displays. Guests enjoyed first class treatment, greeted on arrival by live music, a cocktail bar and canapés.
It was great catching up with everyone involved.