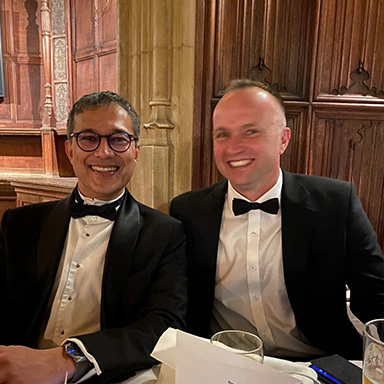 Last Friday Alan Lloyd, John Bowstead, Shoaib Gangat and Ian Sargent starched their collars and attended the CFCI Annual Dinner.
As usual, Kings College provided a splendid setting for this anticipated event, especially with its refurbished bar, and it was great to be out for a catch-up with old colleagues in cufflinks and bowties (all hand tied, we assure…) Needless to say, it was a wonderful evening and dinner with an address given by Meredith Bowles, Chair of the CFCI.
Perhaps the gents pictured here are worthy of a mention in the Am I Chap? section of sartorial magazine The Chap.