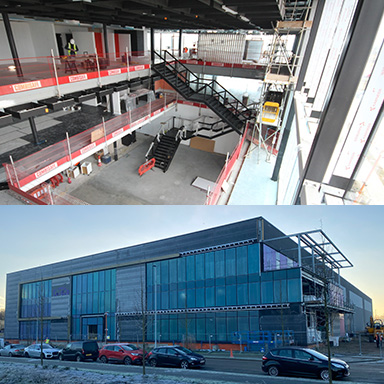 Works on a new headquarters and distribution centre for CareCo UK Ltd. are progressing well.
The building is now weathertight, aside from the last few cladding panels on the warehouse, and the external works are well progressed. To enable fit-out to overlap completion of construction there is to be a phased handover of the building. Starting with the warehouse fit-out on March 14th, followed by incremental handover of the offices on 19th April, so that fit-out finishes in line with practical completion on 30th May.
The CareCo HQ will go live on 1st June, providing an exciting, well-planned space for the business – who specialise in the distribution of mobility units – and will be one of the first constructed on the new 120 Horizon Business Park in Braintree.