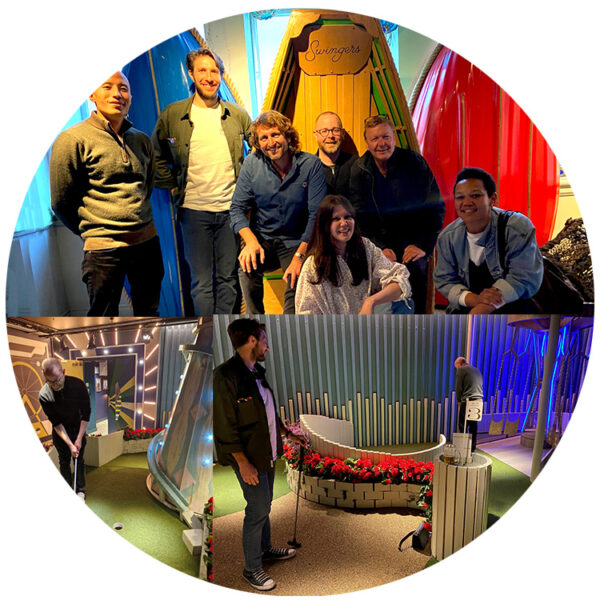 Staff at our London office enjoyed a leisurely round of golf at Swingers last week.
If only the 20's seaside theme had given rise to sophisticated ball-play; Adarsh being the exception, showing us how to putt par excellence. Cocktails were on tap for hole-in-one celebrations and, likewise, commiserations: those who struck foliage, furniture, themselves, or failed to sink the ball.
A closing highlight was Mike's golden ball at the 9th, which rolled down a helter-skelter onto the pitch. Worth waiting for.
Thanks everyone for a fun night.