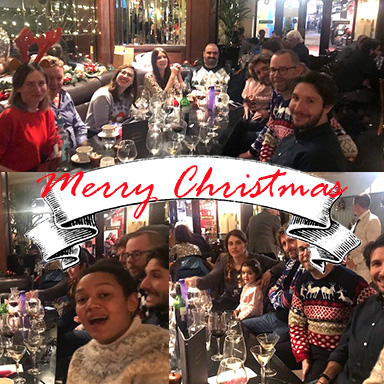 Those of us able to enjoy the ritual Christmas lunch this year donned our best festive-wear for the occasion, especially after Christmas-Lockdown 2020. Saying so, the festivities were certainly more demure this year as, by close of night, we remained seated.
Perhaps there'll be a raucous knees-up in 2022 upon emerging from cautious measures and touching elbows. We may well dance in Trafalgar Square's fountains…
2021 has still proved successful, and we reflect on many positive gains including a Tall Building Award, new projects underway and the completion of a number of exciting builds, not to mention new staff who make excellent additions to an already fine team.
May 2022 bring everyone happiness, prosperity and freedom. Happy Christmas.