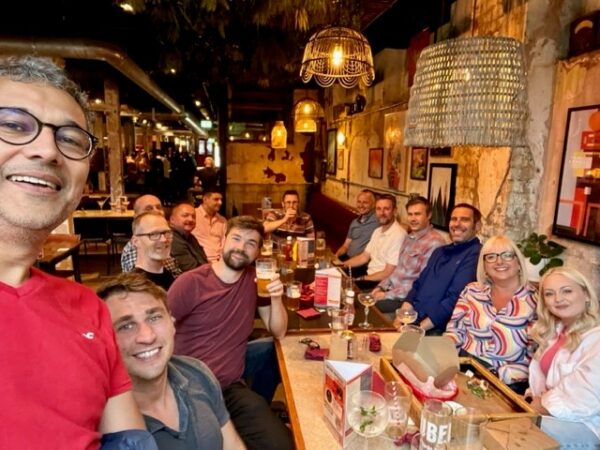 Cambridge Director Ian Sargent has celebrated an impressive 40 years at Peter Dann.
Ian says "I can't quite believe I've been at Peter Dann man and boy, and not only that but to have progressed to the position I'm in today. I have so many people to thank for their time, effort, support and belief in my abilities, and who are largely responsible for me being a Director of the business today. One of my former Managing Directors once said to me that everyone in life will finally reach a position of their incompetence. Whether or not I'm in that position now, I'll let you all be the judge of, but I think I know where he was coming from!"
Our Cambridge team celebrated with dinner, drinks and games, including a round of golf.
Huge congratulations Ian. Where would we be without you?