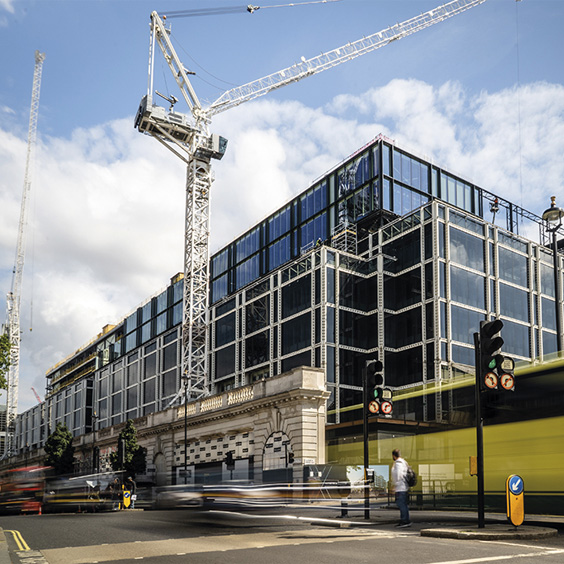 With its latest media outing in Construction News, The HUB continues to impress on a number of levels.
CN's report highlights the scheme's recycling strategy, using a 'test, validate, relocate' regime to cut waste, save cash and improve the carbon footprint. It also charts the development of this "cut and carve" refurbishment/extension project, which adds three storeys while 'seamlessly joining two separate office blocks in one of the busiest locations in London – without disrupting the business inside.' That's some feat.
Peter Dann are the structural engineers on this project for GAW Capital, with McLaren Construction as the main contractor.
Read more about HUB Victoria here, for which completion is due in April 2023.