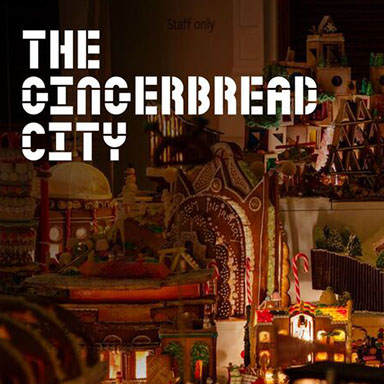 Like a golden-era festive film (but with none of the dancing), 2021's Gingerbread City spiced up our senses. Congratulations to all the winners and those taking part, especially ZCD Architects for winning the coveted Special Award.
Sponsored by the Museum of Architecture, the edible city never fails to delight and inspire, especially concerning their theme of Nature and Rewilding.
To see the People's Choice awards go to Instagram @TheGingerbreadCity or Winners of People's Choice at The Gingerbread City 2021.  Time to get permission planning for 2022?
Did you know…? Bethlehem translates to 'house of bread' in Hebrew, and ginger-flavoured bread houses were said to be crafted around the time Jesus's birth. The houses we eat today originated in Germany in the early 1800s, apparently the result of Grimm's fairy tale "Hansel and Gretel".